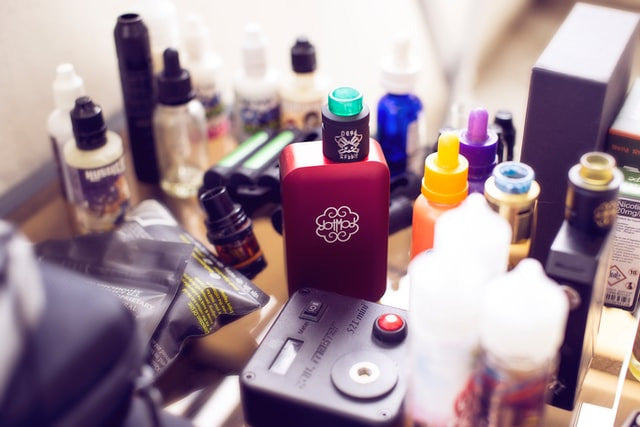 A Beginner's Guide to Squonking Mods
Squonking is quite a funny word, and it's a growing term in vaping lingo. It is a recent innovation when it comes to vaping styles, but its popularity is steadily rising. Squonking is a versatile style that can suit any type of user, and many regard it as a revolutionary "all-in-one solution" for vaping.
What Is Squonking?
Back in the early days of vaping, around the 2010s, there has been a surge in the popularity of modifying or "modding" vapes to outfit the devices with different properties and mechanisms. Squonking is a product of this intricate process.
Many vapers hold the notion that dripping the e-liquid onto the cotton was essential in unlocking the best flavours from the juice. However, the whole ordeal can be taxing, messy, and time-consuming. To make the process easier, modders began to innovate and create bottom-feeding atomisers.
Squonking is a style of vaping wherein vapers use rebuildable bottom-feeding atomisers in their vapes. These devices are cartomisers with holes at the bottom that allow for the passage of e-liquids. Because of these types of atomisers, the whole process of dripping the juice from the top became yesterday's news.
The term "squonk" was coined in an e-cigarette forum, and the word was used to describe forcing the e-liquid upwards by squeezing the bottle. It caught on with other users and is now a widely-used vaping term. Nowadays, the mod is easily accessible in vape shops around the world.
How Is Squonking Done?
This style of vaping requires a squonking mod kit, e-juice, a bottom-feed pin, and a bottom-feed RDA. The mod should have a removable bottle that connects to a filler line under the atomiser, and it will have a hole in which you can squeeze the said bottle.
Squonking will not work with conventional rebuildable dripping atomisers (RDAs) and will require compatible bottom-feeding ones. Squeezing the bottle will deliver e-liquids into the RDA from the bottom, coating the wicks and providing users with flavourful puffs.
The Pros of Squonking Mods
Squonking has many advantages over traditional dripping. The primary benefit of this style of vaping is that it requires less effort and cleanups than conventional drips. It provides users with rich flavours and full vapours—all without repetitive manual actions. 
The high-capacity squonk bottles reduce the risks of spilling e-liquids all over the vape. It's an all-in-one solution that provides users with the best experience possible.
The Cons of Squonking Mods
Squonking mods are mechanical mods, which not every vaper prefers using. They often do not have internal regulators, although some manufacturers now produce models that do.
Purchase Squonk Mods from an Online Vape Shop
Squonking is a relatively new style of vaping, but it's likely one that's here to stay. It's a cleaner, more hassle-free way of dripping, and it unlocks flavours that greatly enhance your experience. Its popularity and availability nowadays signal that these mods are worth a try.
If you're looking for a reputable online vape shop selling squonk mods in the UK, Vapin Loud has you covered. We'll provide you with quality kits, mods, coils, e-liquids, and all your e-cigarette needs. Shop with us today!