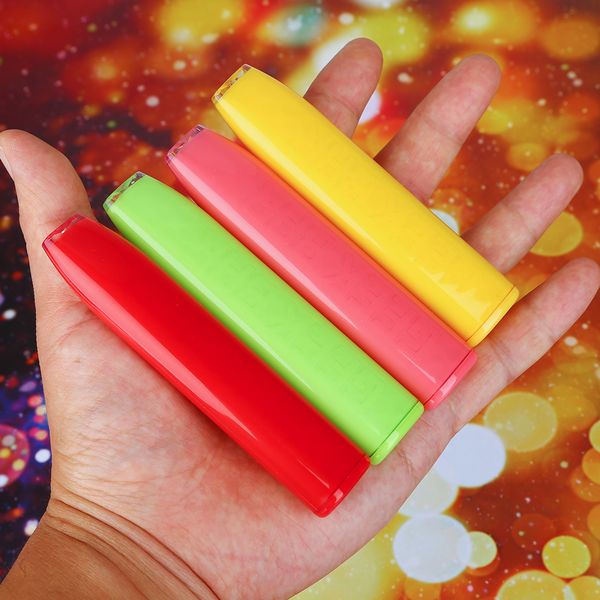 The Best Disposable Vapes!
If you're new to vaping and curious about trying a disposable vape, then you've come to the right place!
There are a whole lot of reasons why people started vaping, but for most people, it was to help them quit smoking. If you have been trying to quit smoking, then vaping could be an effective and affordable way to do it. You don't need the most expensive vaporizer on the market. A good high-quality disposable vaporizer is a great place to start.
At Vapin Loud, we stock a huge variety of excellent disposable vaporizers. There is sure to be one for every new vaper to choose from and to suit each budget. In the following article,we're going to take a closer look at some of our best disposable vapes!
The 5 Best Disposable Vapes
1. Geek Bar Disposable Vape – The Geek Bar Disposable Vape represents one of our best-selling disposable vape devices, and it's great for anyone that's looking to quit smoking. It features a 500mAh internal battery, 2ml e-liquid capacity, and up to 575 puffs per device. So if you're looking to get into vaping, the Geek Bar Disposable Vape is a great way to do it!
2. Vapeman Disposable Solo Bar – If you are looking for a disposable vape that features premium nic salt e-liquid, then look no further than the Vapeman Disposable Solo Bar! Featuring a 2ml e-liquid tank, up to 600 puffs, and a 500mAh internal battery, this high-quality disposable vaporizer represents true value for money.
3. Elf Bar Disposable Vape – All your favourite e-liquid flavours in one amazing device, the Elf Bar Disposable Vape surely has everything you need. The Elf Bar features a 550mAh internal battery and delivers up to 600 puffs of premium vapor. Some of the delicious flavour's include Apple Peach, Cotton Candy, Grape, and Red Bull Ice.
4. Tngo Ice Blast Disposable Device – The Tngo Ice Blast comes pre-loaded with your favourite e-liquid and is draw-activated for easy use. There are dozens of different flavors to choose from, so there's sure to be one that you love. Also, with over 600 puffs, you'll never get caught short again.
5. Fizzy Juice Disposable Vape – Each Fizzy Juice Disposable Vape contains 2ml of your favorite Fizzy Juice liquids. It has an integrated 550mAh battery that's great for hours and hours of vaping. With up to 600 puffs and draw-activated, the Fizzy Juice is a great disposable vape for anyone that's looking to quit smoking for good!
The Best Disposable Vapes – Conclusion!
As you can see, we have a huge selection of high-quality disposable vapes at Vapin Loud. In addition, we're constantly updating our disposable vapes with the latest vaporizers on the market, so be sure to bookmark the page and check back regularly so that you don't miss out.
If you have any questions about our range of disposable vapes, please don't hesitate to reach out and contact us directly. Our friendly and professional team is always standing by and ready to help with whatever vaping questions you might have.