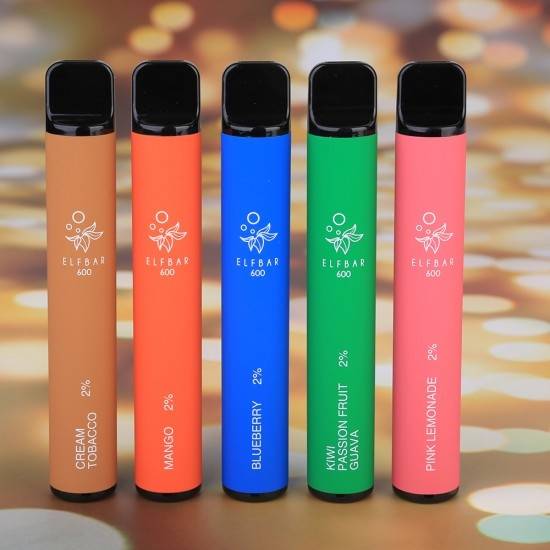 The World Best Disposable Brand (Elf Bar)
The World Best Disposable Brand Elf Bar
If you're looking for a disposable vape, then it's hard to pass up what Elf Bar has to offer!
Elf Bar has been making some serious waves in the vaping community since 2018. They've been working on an innovative and intelligent heating system that will deliver a superior vaping experience to their customers. Elf Bars are designed to deliver an easy, straightforward, and delicious alternative to smoking traditional cigarettes.
You can check out the full range of Vapin Loud Elf Bars here. There are loads of different Elf Vars available to choose from, and we know there's definitely an Elf Bar to suit you! In the following article, we'll take a closer look at what Elf Bars are and how they work!
What's An Elf Bar?
Elf Bars are one of the most popular disposable e-cigarettes on the market. What are disposable vapes? It's simple. Disposable vapes or e-cigarettes come pre-filled with your flavour choice of e-liquid, ready to vape. When they run out of battery or e-liquid, you throw them away (please recycle appropriately) and grab yourself a new one.
There are dozens of different Elf Bars to choose from, as well as many different flavours of e-liquid. Simply choose your model and flavour, and you're ready to vape!
How Do Elf Bars Work?
Disposable e-cigarettes such as the Elf Bar take all the hard work out of vaping. You don't have to charge or refill them, change coils, fix leaks, or replace seals. Instead, just choose the model you want and the flavour, and you're ready to start vaping!
Like all e-cigarettes or vaporisers, the Elf Bar contains a tank, coil, power source, and mouthpiece. However, Elf Bars don't have a traditional firing button. Instead, you simply inhale through the mouthpiece to activate the device.
E-liquid contained in the tanks is heated by the coil, which then turns the e-liquid into a vapor that you inhale. You don't have to worry about settings, coil resistance, ohms, or even refilling them. Just choose your favourite model and favourite flavour, and you're ready to vape. They really are the best way to experience vaping.
If you have tried disposable e-cigarettes in the past, those cheap and nasty cigarillo things, then Elf Bars will absolutely blow your mind! Even many long-term vapers are making the switch away from sub-ohm mods and tanks to simple and easy disposable vaporisers such as the Elf Bar. So why not give an Elf Bar a try for yourself? It could just blow your mind too!
The World Best Disposable Brand Elf Bar – Conclusion
Now should have a clear understanding of what Elf Bars are and also why they're easily one of the most popular disposable vaporisers on the market. If you're the kind of vaper that wants something simple, fast, effective, and most of all affordable, then the Elf Bar is a great choice!
If you have any questions about our range of disposable vapes, please don't hesitate to reach out and contact us directly. Our friendly and professional team is always standing by and ready to help with whatever vaping questions you might have.